Glass optical plasma cleaner performance advantages:
(1) German circuit technology:
It adopts German high-voltage excitation power circuit technology to generated high-density plasma and ensure superior cleaning results.
(2) Comprehensive security protection:
Temperature safety protection function, overload protection function, air pressure abnormality protection function, short circuit breaking alarm protection function, various misoperation protection functions.
(3) Unique discharge technology:
Special treatment and special structure of the discharge device ensure a stable and uniform plasma.
(4) Production with assembly line:
According to the user's site requirements, the optimal assembly line production plan is configured to greatly improve production efficiency.
(5) Quality product parts:
All the components of the product are made of top quality parts at home and abroad to ensure superior equipment performance.
(6) Low temperature cleaning:
Meet the temperature requirements of different occasions, no temperature effect on the cleaning products.
(7) Precision numerical control processing:
Imported precision CNC machine tool processing technology, and equipped with imported three-coordinate measuring instrument for quality monitoring.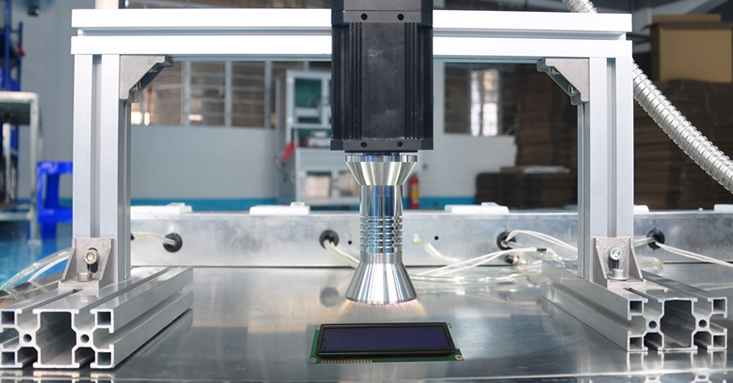 Glass optical plasma cleaner technical specifications:
System standard accessories

Equipment size

160W * 500D * 400Hmm

weight

20KG

Input power

220V,50/60Hz

power

1000W adjustable

High voltage frequency

10-40KHz

Protection

Overload protection, short circuit protection, open circuit protection, temperature protection

remote control

Local control and remote control are available

Spray gun selection

Direct spray gun

2mm,5mm

Magnetic suspension rotary motor spray gun

50mm,70mm